Christmas Tree 2022
Exhibition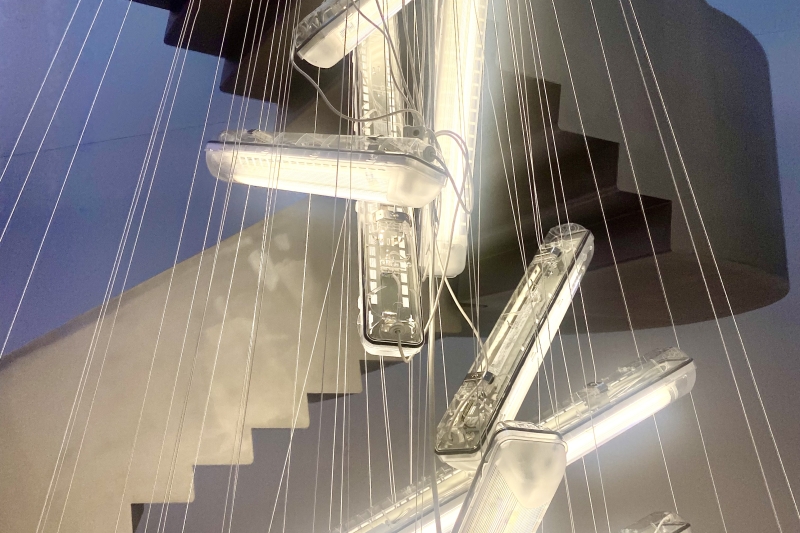 In celebration of the upcoming holiday season, the Heidi Horten Collection presents Manfred Erjautz's work Under the Weight of Light from December 12, 2022 to February 2, 2023. With his sculpture made of fluorescent tubes, electric cables and ropes floating in the architecture of the museum, the artist counteracts the traditional image of the Christmas tree. The sculpture's cool sobriety and intense radiance simultaneously highlight its significance as a bearer of light. In the Tea Room of the museum, Erjautz also presents recent works under the title Fragments of a beauty, which allow the concept of time to appear in the field of tension between objective measurability and subjective perception.
read more
December 12, 2022 – January 31, 2023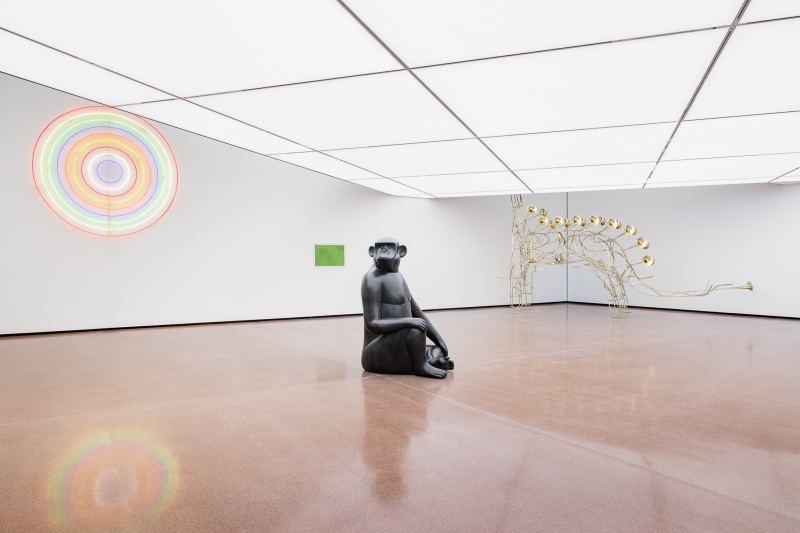 OPEN celebrates the opening of the Heidi Horten Collection's new home: a museum founded by the patron and collector Heidi Goëss-Horten. Inspired by her ideas, the building was built and designed by the next ENTERprise architects in Vienna, led by Marie-Therese Harnoncourt-Fuchs and Ernst J. Fuchs.
read more
June 3rd 2022 - October 2nd 2022
WOW! Exhibition The Heidi Horten Collection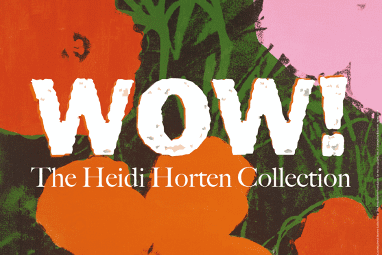 Die von Agnes Husslein-Arco kuratierte Präsentation mit 170 "Glanzlichtern" aus der Sammlung entwickelte internationale Strahlkraft, nicht zuletzt durch den begleitenden Medienrummel, der Schlagzeilen wie Der Schatz vom Wörthersee, Milliardärin mit WOW-Effekt oder Breath-taking Heidi Horten Collection hervorbrachte.
read more
16. Februar 2018 - 29. Juli 2018